We have revised our plans in consultation with the council planning officers and will be uploading new plans very soon.
Please bear in mind that the illustrations below may not match those on the council's planning website.
This page is a summary of our planning application to Birmingham City Council which can be viewed in full on the planning website with the reference 2019/10502/PA.
(The planning portal can be confusing at first so we've prepared a guide to using this service.)
The following are images and text taken from the planning docs to give you a sense of what we're building without having to work through technical information. You should of course check the full documents if you need to.
Once you're familiar with our plans we'd really appreciate you giving your comments to Birmingham City Council through the planning portal.
The Design and Access Statement
This document runs through our plans in relatively plain English. You can think of it as the brochure for the development, explaining what we want to do and why we want to do it that way. It was written by the architect with lots of input from ourself.
You can download it as a PDF in two parts:
The Architectural Drawings
These are preliminary, simplified renders of the building's size and shape. More detailed renders showing the textures and materials will be made once preliminary plans are approved.
---

---

---
---
Ground Floor
The ground floor houses the three worker co-operatives and two accessible flats. From the bottom left we have Artefact's gallery, cafe and community meeting spaces. They will also manage the hall which will be used by the whole building for meetings and community events.
Next is Birmingham Bike Foundry's workshop and shop. They will also use a covered area in the courtyard and manage the bike storage shed.
On the right corner is Loaf's shop and bakery. Moving up the right side is the cookery school which will open to the courtyard where Loaf will manage a kitchen garden, pizza oven and other building assets.
In the top right are the four wheelchair accessible flats. In the top left of the courtyard is a shed housing bins, secure bike storage and communal tools.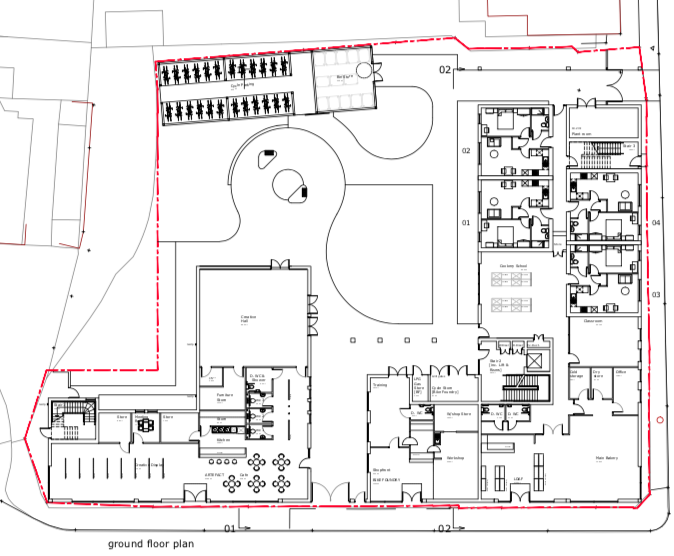 First Floor
The first floor houses a range of 1 to 3 bedroom flats and communal lounge and kitchen.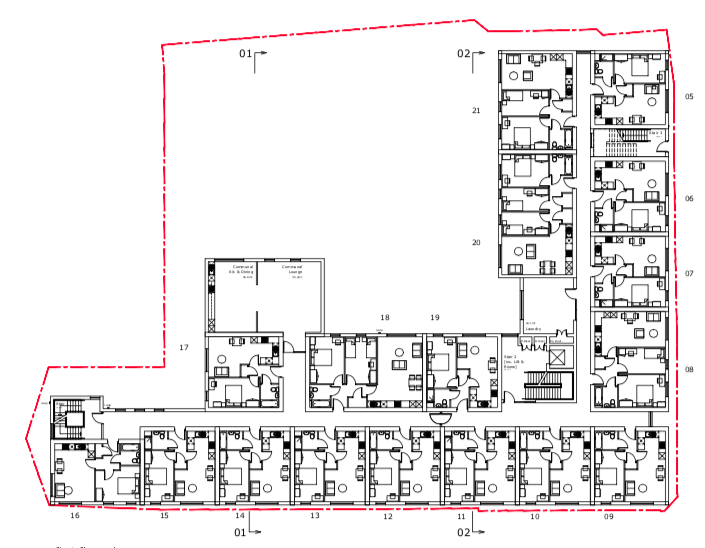 Second Floor
The second floor is entirely 1 to 3 bedroom flats with a laundry.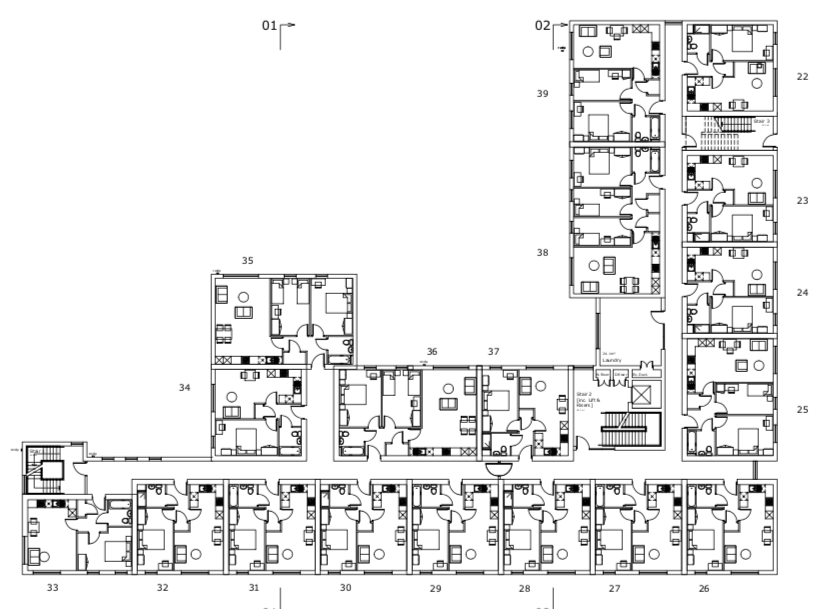 Roof
The roof houses a communal roof garden space along the Pershore Road and solar panels along Hunts Road.